All News
2 December 2021 | Stuttgart/Tübingen
Meet the AI GameDev winners
mlxar, GRAF, and Kinetix SAS honored at award show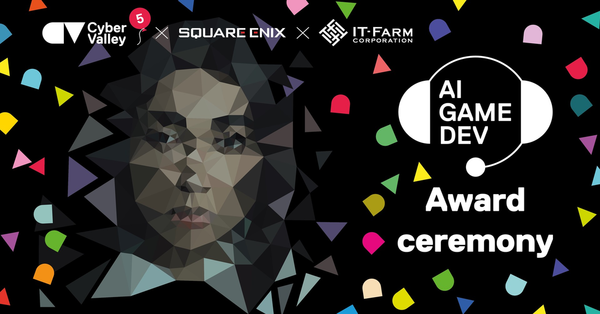 AI GameDev is Europe's first research-driven competition to enhance game technology for AI scientists and start-ups
The start-ups mlxar and Kinetix SAS as well as the research project GRAF by Katja Schwarz are the winners of AI GameDev – Europe's first research-driven competition to enhance game technology for artificial intelligence (AI) scientists and start-ups. During the award ceremony, streamed live on YouTube on Thursday, the seven finalists pitched their ideas on how to support creation and enhance interactivity within the gaming sector and presented their concepts in front of a top-class jury.
"We will see gaming everywhere in our lives – and at the same time AI. And these two things will become more and more coupled. These intelligent systems will then feed into games and make them smarter and I think there'll be a virtuous cycle of AI making games better and then games making AI better", said Michael J. Black, Managing Director at the Max Planck Institute for Intelligent Systems and Cyber Valley spokesperson. "I see the future being much more of a merger of the real world, the virtual world, and AI – providing the interface between the physical and the virtual."
Out of the numerous submissions for the gaming competition, seven nominees were selected for the award ceremony as their ideas all had the potential to step up the gaming industry either in terms of creation or interactivity. Out of them, three start-ups and research groups had the possibility to secure one of the three prizes. The winners are:
Main award for mlxar: generating 3D architecture models for the gaming industry
The Austrian start-up mlxar (machine learning extended architecture) took the first prize and won the main award powered by Square Enix for the most innovative AI solution. mlxar uses AI to generate 3D architecture models for the gaming industry. "Architecture design is a manual, inefficient and time-consuming process – this is a problem when designing one building, and it's a huge problem when designing an entire city, level or world, which is exactly what happens in video game design and the film industry", said Ben James, CEO of mlxar. "Our AI innovation is not a replacement for the designer – it is a way of making expert knowledge scalable and ultimately creating new type of creative tool that helps humans augment their own intuition and sensibilities."
Content creation capacity is outnumbered by content demand, which is why this market is already larger than all the other entertainment industries combined. mlxar's underlying technology innovation allows for the creative generation of architecture assets at a faster pace than the current state-of-the-art competitors. Their algorithms evolve depending on the input, e .g. the desired style preferences and design constraints of the user. This results in infinite architecture solutions, including yet unknown designs. mxlar's contribution secured the team a visit to Tokyo, Japan, where they now get the chance to examine a potential cooperation with Square Enix on practical use of their technology in production.
Scientific award for GRAF: 3D-aware image synthesis from 2D images
Katja Schwarz successfully qualified with GRAF and took home the Scientific Award powered by Cyber Valley for the most promising scientific performance. GRAF (Generative Radiance Fields) is a proposal for a framework for 3D-aware image synthesis from raw unposed 2D images. "The creation of 3D assets is key for developing realistic gaming environments and virtual reality. However, 3D content creation requires a large design effort, making it a time and cost intensive process", said Katja Schwarz from the Autonomous Vision Group at the University of Tübingen. "Even with large design effort, results are not yet entirely photo-realistic." GRAF addresses these challenges with a data driven approach. The goal is to learn 3D-consistent assets from data to reduce the cost of manual design efforts and improve photo-realism of the created content. Most existing data driven approaches require 3D assets for training. In contrast, their pipeline learns to generate 3D-consistent assets from raw unposed 2D images. This is particularly important because 3D ground truth data is difficult to obtain in real world settings while images are ubiquitous.
The initial prize linked to this award was a Cyber Valley tour and meeting with top AI researchers, including a visit to the Max Planck Institute for Intelligent Systems (MPI-IS) Stuttgart and Tübingen, Germany. As the team is part of Cyber Valley, the prize will be adapted in an adequate manner.
Audience award for Kinetix: Transformation of 2D videos into 3D animated content
The French start-up Kinetix SAS won the audience award powered by IT-Farm. This project received the most votes during the AI GameDev award show. Kinetix democratizes the character animation using AI and they enable creators to transform any 2D video into 3D animated avatars so that anyone can populate and tell stories in the metaverse. The metaverse is a hypothetical iteration of the internet that supports persistent 3D online virtual environments through traditional personal computers and virtual and augmented reality headsets. As of now, 3D production is limited due to slow and technical animation techniques. "Animating one minute takes four weeks of work, even for trained professional 3D animators. We will allow non-technical creatives to access 3D character animation that is too technical for them today", said Yassine Tahi, CEO of Kinetix SAS. "We leverage the latest research in deep learning with our research team to go beyond the state of the art."
Current 3D animation software requires deep technical expertise and is not accessible to most of the creators. It can only be used offline and lacks the aspect of collaboration. Kinetix seeks to bridge the gap between the rising demand and the cost as well as technical literacy needed to generate 3D animated content. Their solution allows creators to generate and edit 3D animated content through the automation brought by the recent breakthroughs in deep learning. Kinetix will get an exclusive business or fundraising mentorship by IT-Farm covering topics such as fundraising advice, sales pitch reviews, or business plan development.
About AI GameDev
During Thursday's award ceremony, a jury selected the winners of the main award and the scientific award. "The two things we really paid attention to were the novelty and the scientific quality of the work", said Michael Sedlmair, Professor for Augmented Reality and Virtual Reality at the University of Stuttgart and AI GameDev jury member. "If these two aspects were paired with lots of potential for great impact on the gaming market, that is how we knew we had a worthy AI GameDev award winner." Along with Sedlmair, Remi Driancourt (GM & Director of Research, Square Enix), Hasegawa Isamu (Senior Manager, Square Enix), Shinya Kasuga (Partner, IT-Farm), Oliver Passek (Advisor for film and media, Ministry of Science, Research and the Arts, Baden-Württemberg), Johanna Pirker (Assistant Professor, Graz University of Technology), and Miyake Youichiro (Lead AI Researcher, Square Enix) were members of the jury.
For AI GameDev, Cyber Valley joined forces with game developer Square Enix and venture capitalist firm IT-Farm and called for submissions throughout August and September. In October, Cyber Valley researchers as well as representatives of Square Enix and IT-Farm then nominated seven finalists for Thursday's award ceremony.
Cyber Valley's fifth anniversary
The AI GameDev marked the first festive gathering in the month of December which is a special occasion for Cyber Valley: the research consortium in the Stuttgart-Tübingen region was founded five years ago. Cyber Valley, as an internationally renowned hotspot for AI, has successfully grown in the areas of research and innovation over the past years: professorships within the ecosystem have been appointed, Cyber Valley research groups have been founded and a start-up network as well as an investor network have been set up. AI GameDev marks yet another highlight on an impressive streak of events aiming at applying AI in promising contexts, this time in the format of a gaming competition.
Related Articles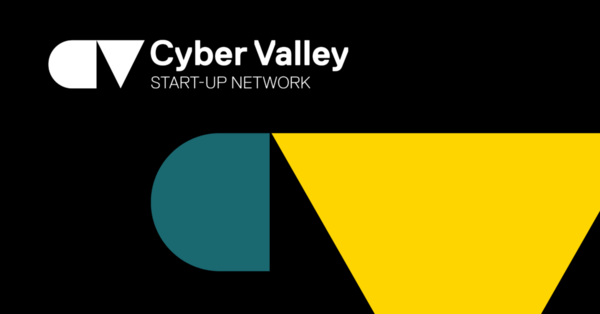 16.08.2023
Visual Abstract simplifies scientific texts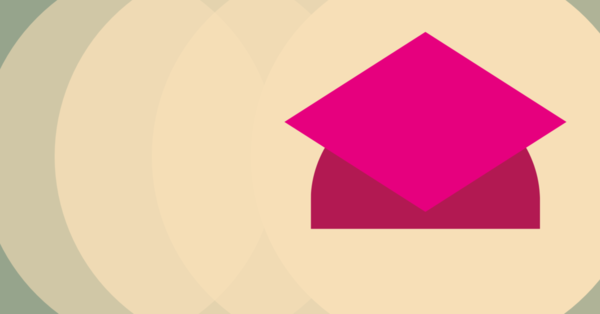 23.01.2023
Free lecture series, freely available online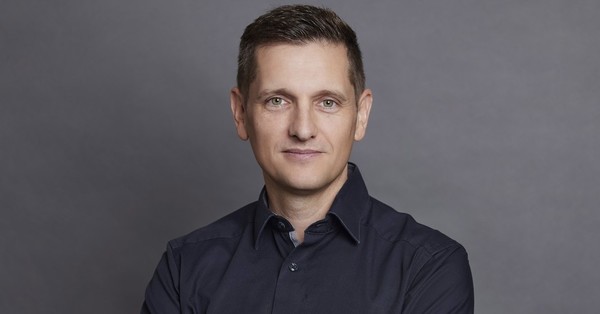 21.12.2022
Cyber Valley Professor in the top 15 of the "WirtschaftsWoche" Ranking