Cyber Valley GmbH stands for four fundamental values: people first, future, excellence and service. These values regularly influence our daily work and guide our actions.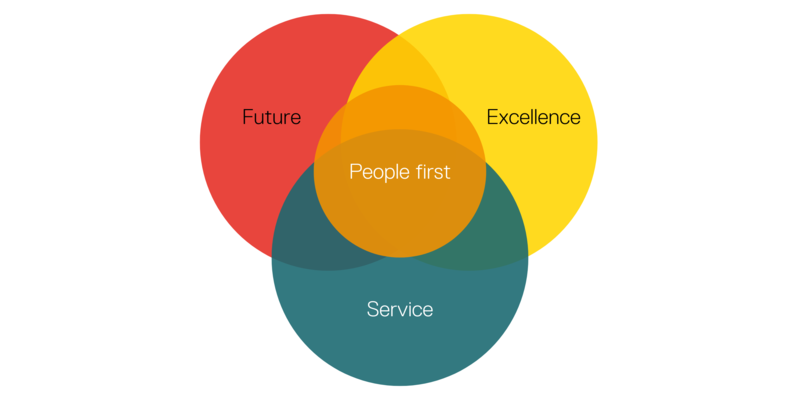 Putting people first is a fundamental value for us. We consistently treat our customers, partners, and employees with equality and respect, emphasizing the importance of everyone feeling at ease and empowered to express their individuality.
Our aspiration for the future motivates us to continually take on new challenges and find innovative solutions. We believe that our dedication and hard work can have a positive impact on shaping a brighter future for all.
We regard excellence as a daily aspiration that we continually strive to achieve. Through our efforts to evolve, our focus remains on maintaining the utmost quality and adhering to a professional work ethic.
Service plays a vital role in our work. We prioritize providing exceptional service to our customers and partners. This is why it is important for us to show flexibility and respond quickly to all needs, all while ensuring we are available to support at all times.