All News
7 September 2020 | Stuttgart/Tübingen
Cyber Valley launches Investor Network
Europe's largest AI research consortium attracts interest from some of the world's most successful venture capital firms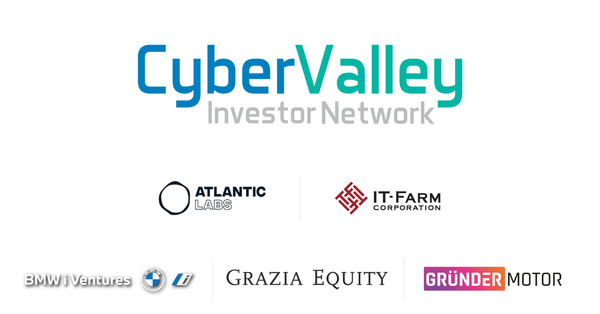 The founding members of the Cyber Valley Investor Network
World-class science in the field of artificial intelligence (AI) has attracted seasoned mentors with investors committed to nurturing innovative ideas: local, national, and international venture capital (VC) firms will help young scientists within the Cyber Valley ecosystem to master the skills needed to become successful entrepreneurs. Their support will foster a breeding ground for the AI jobs of the future. Baden-Württemberg is one of the world's strongest economies with a long history of start-ups that have become leading global players. The Cyber Valley Investor Network will continue to drive this success forward by helping create the AI companies of the future. Mentorship will enable entrepreneurs to turn world-class Cyber Valley AI research into leading new companies.
The Cyber Valley initiative has launched the Cyber Valley Investor Network. The Network makes a significant contribution to making Europe's largest research consortium in the field of artificial intelligence (AI) a breeding ground for successful AI start-ups. The initial five network members are well-known venture capital (VC) firms: Atlantic Labs (Berlin), IT-Farm (Tokyo/Palo Alto), BMW i Ventures (Mountain View/Munich), Grazia Equity (Stuttgart), and Gründermotor (Stuttgart). They are committed to providing mentorship to scientists within the Cyber Valley ecosystem by helping them turn research and business ideas into thriving companies. The VC firms' guidance will serve as a springboard for future entrepreneurs, creating the AI jobs of the future. For the state of Baden-Württemberg, one of the core Cyber Valley partners, transferring knowledge into successful businesses is a top priority.
"Cyber Valley has always aimed to bring science and industry together to develop innovative solutions through artificial intelligence," said Baden-Württemberg's Science Minister Theresia Bauer. "With the Cyber Valley Investor Network, our start-up scene and its young talent now have even greater support when it comes to commercializing their AI applications. This is where excellent research meets experienced investors: with both sides helping each other, the Cyber Valley ecosystem can reach its full potential. Once again, Cyber Valley has proven that it is not only a hot spot for cutting-edge research, but also an exciting place for forward-thinking investors."
The Cyber Valley ecosystem provides optimal conditions for successful start-ups: First, the region boasts the highest density of world-class AI researchers in Germany. Cyber Valley faculty includes more than 50 internationally renowned scientists in the fields of machine learning, computer vision, haptics, and robotics, working at the leading edge of science. Second, the International Max Planck Research School for Intelligent Systems (IMPRS-IS), an interdisciplinary doctoral program, is one of the key elements of the Cyber Valley research consortium. IMPRS-IS provides first-class education to the world's top young researchers in the broad field of intelligent systems, preparing them for careers in academia and industry. Third, the strong economic infrastructure of the Stuttgart-Tübingen region provides an ideal breeding ground for new ventures.
"The primary goal of Cyber Valley has always been to create the jobs of the future right here in the Stuttgart-Tübingen region," said Michael J. Black, Cyber Valley Spokesperson and Director of the Perceiving Systems Department at the Max Planck Institute for Intelligent Systems. "The Investor Network will be a driving force in making this goal a reality. With the launch of the Cyber Valley Start-up Network in 2019, we created a platform for networking and scientific exchange among some the most promising AI companies in the region. With the Investor Network, we are taking the next step: some of the best local and international VC investors are providing our scientists with professional advice. Potential young entrepreneurs need expert guidance to transform an idea into a successful business. And they need financial support to grow."
All five initial members of the Cyber Valley Investor Network have extensive experience advising and funding successful start-ups. Like the scientists in the Cyber Valley ecosystem, these VC firms are active on a global scale. Having both local and global investors reflects Cyber Valley's roots as well as the initiative's international visibility.
Venture capital firms support aspiring entrepreneurs with a long-term perspective on sustainable business development. Especially in the early developmental stages of start-ups, the members of the Cyber Valley Investor Network will provide guidance based on their expertise. They will share their knowledge about successfully kickstarting a company at informal and formal gatherings, such as workshops, tutorials and talks.
"We are very happy to welcome Atlantic Labs, IT-Farm, BMW i Ventures, Grazia Equity and Gründermotor into the Cyber Valley ecosystem. This is just the first step for the Investor Network. We are looking forward to expanding this platform in the future", said Black.
Related Articles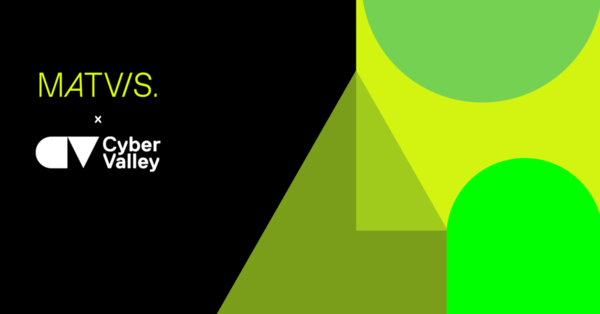 31.10.2023
Driving sustainable AI solutions through simplified compliance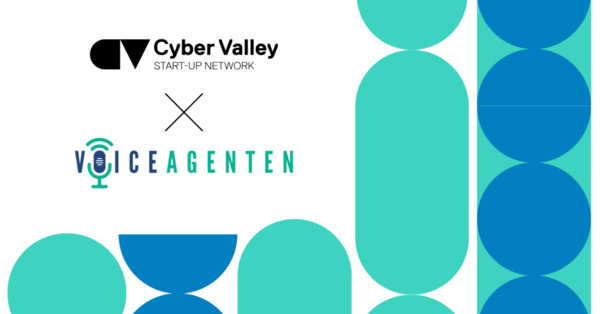 30.10.2023
Cyber Valley Start-up Network welcomes new member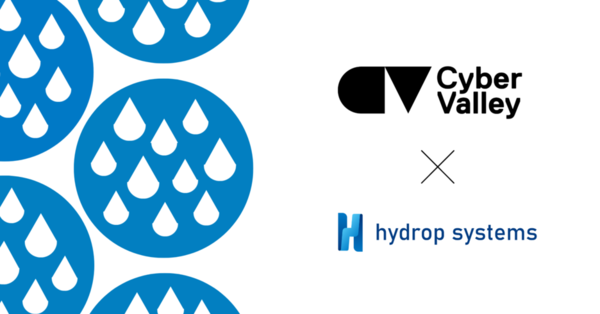 12.10.2023
Making water consumption visible