All Events
28 October 2021 • 18:00 - 20:00 | Stuttgart / Online
Do machines learn like humans?
Lecture series bio intelligence of Württembergische Landesbibliothek and Fraunhofer-Gesellschaft
On October 28, Cyber Valley faculty member Marco Huber will speak about artificial intelligence (AI) and the question if machines learn like humans.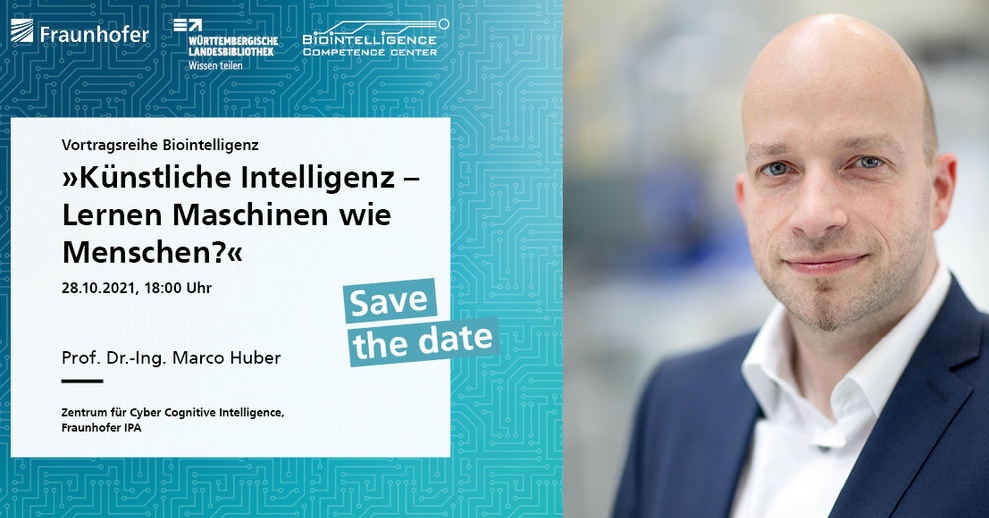 AI plays an increasingly important role in a wide range of applications such as industrial automation, medical diagnostics, automated driving or smart household appliances. Machine learning is concerned with automatically finding patterns in data so that these patterns can be used to process new data. Recent breakthroughs, such as in generating natural language text or predicting the 3D structure of proteins, rely on machine learning. It will be shown how the technique of machine learning works and where the similarities but also differences to human learning lie. In addition, some challenges in the practical use of machine learning methods, such as the lack of traceability of the results, are highlighted and possible solutions are presented.
Find out more about how to attend in the link below.
More Information