All Events
16 September 2021 • 14:00 - 15:30 | Virtual Event
AI & Gaming
Entrepreneurship Series
As the international market for digital games continues to experience a boom, the gaming and interactive entertainment industry has a growing need for technologies that capture, model, and enhance interaction between humans and the virtual world. The gaming industry is picking up on new technologies at an enormous rate and speed. In this fast-moving and highly competitive business environment, better interactivity between players and games and more efficiency through AI technologies are playing an ever-increasing role in game development.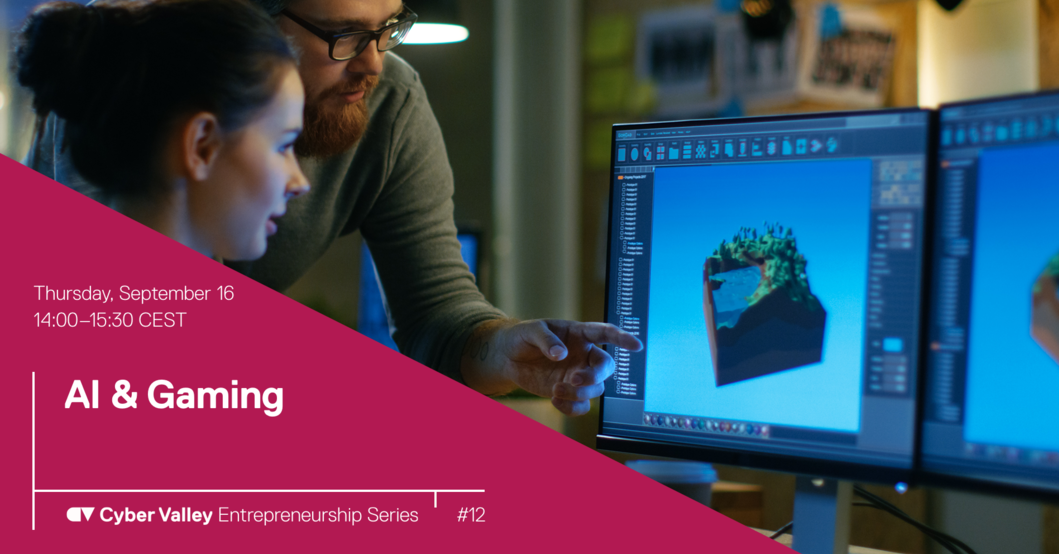 With the upcoming Entrepreneurship Series event on the topic of "AI & Gaming", Cyber Valley is addressing this potential. At this event, scientists will discuss current research challenges. What's more, start-ups and investors will share their experiences and practical examples from the field.
Scientists, founders, students, and everyone interested in the topic is welcome to join us on Thursday, September 16, from 2 p.m. to 3:30 p.m.
 
If you are an AI expert and gaming enthusiast, read more about AI GameDev – Europe's first research-driven competition to enhance game technology – for AI scientists and start-ups. If you would like to contribute your ideas to this sector and gain valuable experience, feel free to apply by September 26, 2021.
Speakers
Ben Cole
Entrepreneur and Creative Technologist, former Head of Software for Technicolor MPC North America, Academy of Motion Picture Arts and Sciences Technical Achievement Award recipient
Christian Becker-Asano
Professor at Hochschule der Medien & Director of Humanoid Lab
Judith Baatz, Felix Krieglstein & Julia Mönch
Research Assistants University of Stuttgart and TU Chemnitz, Project team BeeLife
Fabian Schrodt
Founder & CEO of Quantum Gaming GmbH
Stefan Langefeld
Investor & Start-up Mentor, former Head of TV and Movies Central and Eastern Europe at Apple Inc.
Registration
Please register here, the meeting will be held in English on Zoom.
Contact
Oliwia Gust – Cyber Valley Event Manager
Telefon: +49 7071 601 1554
Mobil: +49 151 4075 6302 
E-Mail: oliwia.gust@cyber-valley.de