All Events
18 October 2023 - 23 November 2023 | Tübingen, Stuttgart, Zurich
Join the next round of The AI Incubator!
Register for our third batch
After our successful summer round, we are offering Batch #3 of The AI Incubator again this fall.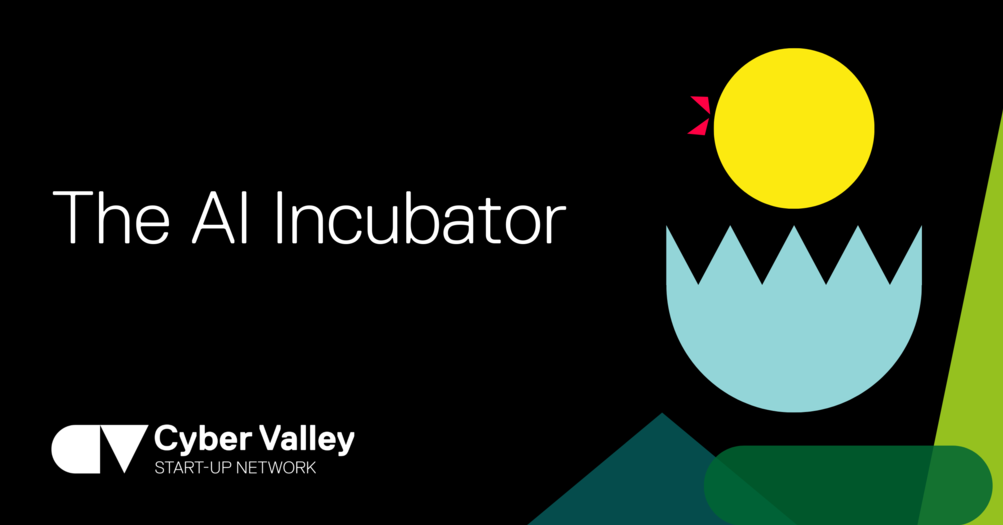 Stay up to date on the next batch of The AI Incubator by pre-registering using the register button on this page. As soon as we know more details about the dates and the application process, we'll get in touch with you. 
Who can register?
The incubator invites all scientists, researchers, technologists and business talent, PhD and postdoc students from the Cyber Valley ecosystem who are interested to explore entrepreneurial topics around AI.
PhD students from the International Max Planck Research School for Intelligent Systems (IMPRS-IS) are encouraged to apply. They will receive 3 credits for successfully participating in The AI Incubator. 
Even if you do not have any research background in AI, robotics, or machine learning, but are keen to grow your business knowledge in this field and explore the world of start-ups, we're happy to receive your application! 
The AI Incubator
The AI Incubator encourages scientists, technologists and business talent be part of the next generation AI startups. 
In this six week program, we want researchers to think about possibilities to transfer their cutting-edge AI & robotics research into products & applications. With topics like prototyping, product-market-fit, business strategy and funding opportunities, we want to equip the participants with knowledge, tools and skills and connect them with a network of experts, mentors, other founders and investors to inspire their journey into the AI startup world. In the end of the program on Demo Day, every team will have the opportunity to pitch their idea to a jury of industry experts and win special awards.
The AI Incubator is curated by Cyber Valley & funded by Carl-Zeiss-Stiftung, supported by partners from the Cyber Valley ecosystem.