All News
8 June 2020 | Tübingen
Cyber Valley partner institutions shine once again at leading international conferences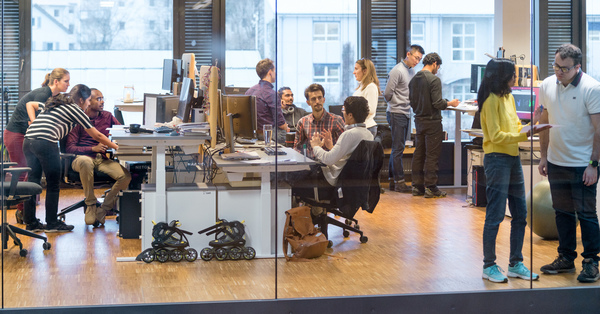 Researchers in the Cyber Valley ecosystem benefit from the close proximity of partner institutions in the Stuttgart/Tübingen region © Wolfgang Scheible
Scientists from the Max Planck Institute for Intelligent Systems, the University of Tübingen, and the Bosch Center for Artificial Intelligence have had a total of 27 papers accepted to the upcoming and Conference on Computer Vision and Pattern (CVPR) and International Conference on Machine Learning (ICML)
In the coming weeks, the Cyber Valley research consortium will make a strong showing on the global stage once again: scientists from the Max Planck Institute for Intelligent Systems (MPI-IS), the University of Tübingen, and the Bosch Center for Artificial Intelligence (BCAI) will be well represented at the upcoming International Conference on Machine Learning (ICML) and Conference on Computer Vision and Pattern Recognition (CVPR), two of the leading conferences in global artificial intelligence (AI) research. As a result of the COVID-19 pandemic, both conferences are being held virtually this year. CVPR is set to run from June 14-19, and ICML will follow from July 12-18.
With a total of 27 papers accepted at both conferences – 15 at CVPR and 12 at ICML – the initiative has once again demonstrated that southwestern Germany is a European hotspot for research in the fields of machine learning, computer vision, and robotics.
"Just like last year, our success at these two highly competitive conferences shows that Cyber Valley researchers are among the world's very best," says Michael Black, Speaker of the Cyber Valley Executive Board and Director at the Max Planck Institute for Intelligent Systems, where he heads the Perceiving Systems department. In recent years, submissions to both conferences have exploded, reflecting rapid growth in the field of AI. In 2020, ICML received 4,090 papers, around 600 more than the previous year. The increase in submissions at CVPR was even more dramatic: this year, 6,656 papers were submitted, compared with 5,165 in 2019. For 2020, acceptance rates for the two conferences stood at around 22 percent.
Several of the papers from Cyber Valley institutions accepted at ICML and CVPR are the product of joint research between the University of Tübingen and MPI-IS or BCAI. "The Cyber Valley initiative has created a campus-like environment that provides researchers at the partner institutions with the infrastructure they need to collaborate and learn from each other. Our consistent success at international conferences shows that this approach pays off," says Philipp Hennig, Professor for the Methods of Machine Learning at the University of Tübingen and Deputy Speaker of the Cyber Valley Executive Board.
Since the Cyber Valley consortium was founded at the end of 2016, it has grown into a dynamic ecosystem in the Stuttgart/Tübingen region, with newly established professorships, research groups, industry research labs, doctoral programs, and Germany's first international master's program in machine learning. The initiative has attracted a growing number of talented young people from around the world, and has quickly built an international reputation as a top research location in the field of modern AI.
A full list of papers and authors is available here.

200609_en_pm_cvpr_icml_papers-list.pdf
Related Articles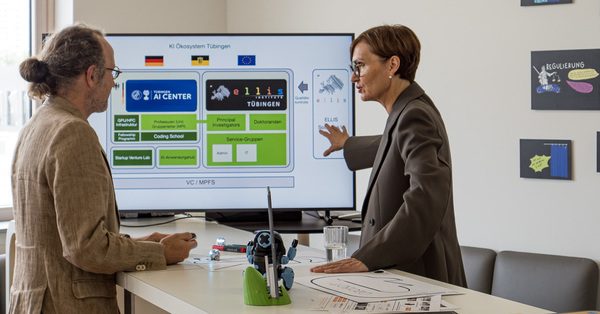 08.11.2023
AI excellence meets international reach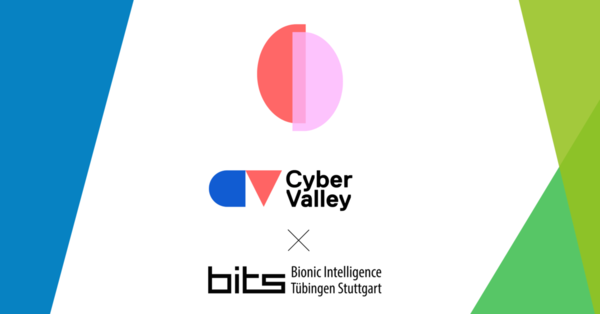 18.10.2023
Biointelligent systems for diagnosis and treatment of everyday neurological and mental ...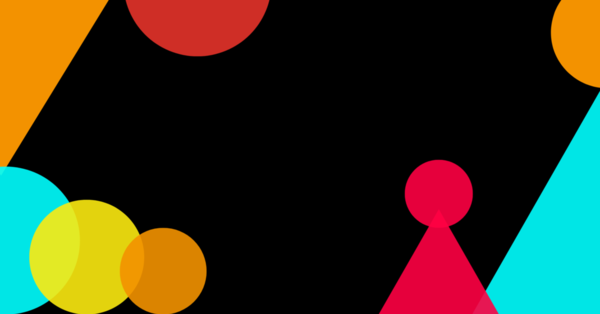 29.09.2023
Everything you need to know from the Cyber Valley Community