All News
15 December 2021 | Tübingen
Young talent for artificial intelligence
Matthias Hein cultivates the region with excellent teaching
Matthias Hein advocates continuous exchange and transfer from research to society and the economy © Cyber Valley
When Prof. Matthias Hein talks about his students, his eyes start to light up. "For me personally, it's always a very satisfying feeling when you can teach young people something," says the coordinator of the international master's program in machine learning at the University of Tübingen. Together with colleagues, he launched the program and is currently pleased with the first graduates. They are shaped by an environment in which ethical and legal issues surrounding the topic of artificial intelligence (AI) also play an important role. They pass on their knowledge and thus strengthen the transfer between science and industry – and the further development of the Cyber Valley ecosystem.
Matthias Hein, Professor of Machine Learning at the University of Tübingen, is looking forward to the next steps of the graduates. Some are currently looking for doctoral positions, many are staying at the university, while others are going into business. For the professor, this underscores the importance of the intensive training in the master's program: "Training good people is actually the most important component of how we can ensure a transfer between science and society. With the knowledge from their studies, they can now go into industry and apply their knowledge the way they learned it here." And to ensure that the training in the program is truly excellent, it has a very specific curriculum that offers students many options.
Modular study plan
"In our master's program, students are very free to choose the direction in which they want to specialize," Hein explains. As a result, the study plan includes only a few compulsory subjects. "There is, of course, a broad introduction to fundamentals. But then you can shape your studies the way you want – and you're basically completely free to bring in your own topics." For example, students can also take lectures from completely different subject areas, such as ethics, philosophy, law or business administration.
On the one hand, Hein and his colleagues want to take into account the nature of AI as a cross-sectional discipline, which is now used in a whole range of different research fields. On the other hand, it promotes an intensive and, above all, critical examination of AI, its limits and the challenges it poses to society.
This open orientation makes the first and so far, only university program in Germany in the field of machine learning unique. In addition, the English-language program has a broad, international orientation. This is intended to promote exchange with researchers from other countries and cultures.
Talking – with each other instead of about each other
The researchers are also trying to engage in an exchange with society on a broad level, especially against the backdrop of the ethical debates that keep arising around the topic. For Matthias Hein, these are really important activities, because sometimes it is simply not yet entirely clear how things work in research reality and what AI is really all about. "Through direct conversations, many questions can often be clarified quickly," says the professor. Accordingly, he is also positive about the support provided by the Cyber Valley Public Engagement Team, which decidedly helps mediate between the public and researchers in the field of AI.
"It's a super thing that Cyber Valley is so active here. Other locations are still at the beginning of the ethics debate in some cases – we are at least already in the thick of it as a result," Hein notes. Hein can judge this particularly well from his own research. Among other things, his work covers two aspects that are often at the center of ethical disputes surrounding AI: the robustness and explainability of the decisions of these systems.
Reliability and fairness as keys to acceptance
In a new research project, Hein is now exploring questions in the medical field about how to improve the reliability and accuracy of AI applications in the diagnosis of diseases, in other words, how to make these systems more robust. The project is being funded by the Carl Zeiss Foundation for more than five years with a total of five million euros. "Our aim is to create a set of rules that ensures that AI systems then function in practice in the way we expect them to," is how Hein formulates the goal. After all, the challenges and relevance for machine learning are particularly high in safety-critical areas such as medicine. This is the only way to ensure acceptance for the use of such systems on a broad social basis in the long term.
An equally exciting social exchange is the discussion of the topic of fairness of AI. After all, even supposedly neutral systems can make unfair decisions – for example, if they have been trained with biased and unbalanced data. But this always raises the fundamental question of what a society considers fair – as a common denominator, so to speak. "It's important that we create an awareness that certain issues need to be discussed and evaluated socially. After all, it cannot be the task of those developing AI systems to define what is fair – that is a societal question," says Matthias Hein, emphasizing the importance of an intensive social exchange.
Humans make it
For Hein, Cyber Valley, with its locations in Stuttgart and Tübingen, provides the best conditions for holding such debates. "Cyber Valley has brought very good scientists here, who in turn attract very good people," says the professor, describing the positive dynamics and the special appeal of Cyber Valley far beyond the state's borders.
The environment was also enticing for Matthias Hein himself, who moved from Saarbrücken to the University of Tübingen in 2018 and took over an endowed professorship established by Cyber Valley and Bosch. With the master's program in machine learning, he is now helping to further strengthen the diversity and quality of the location.
Always questioning
Accordingly, Matthias Hein is also very optimistic when asked about the future of Cyber Valley and the AI ecosystem in the heart of Baden-Württemberg. "We are on a very good path here," says Hein, who is certain that the location can continue to grow at a very high level. However, he said, it is important to always keep an eye on the continuous exchange and transfer from research to society and the economy. And above all, to absorb the impulses from these areas.
Just as Hein does in his work with young scientists: "It's exciting when you're challenged by students. When considerations are questioned and you also have to question things yourself again and again and justify them well." And that doesn't just advance the next generation. It also helps to anchor AI and machine learning in society with joint strength and a critical eye.
Related Articles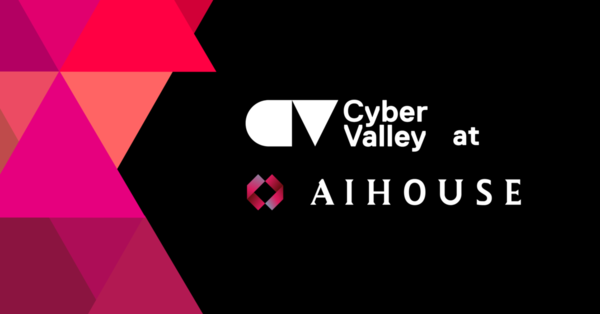 20.11.2023
The International Forum for AI Progress at the World Economic Forum 2024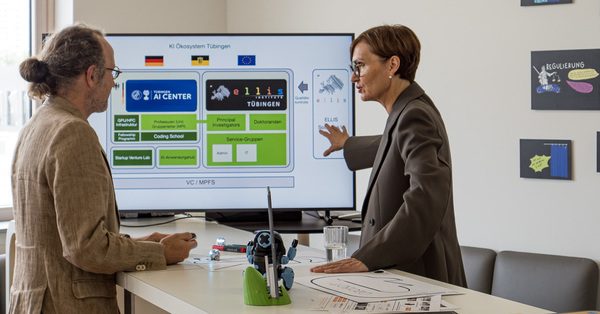 08.11.2023
AI excellence meets international reach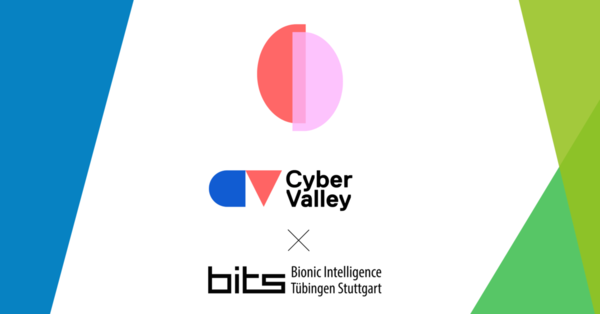 18.10.2023
Biointelligent systems for diagnosis and treatment of everyday neurological and mental ...