All News
2 November 2023 |
Exploring AI's impact on climate change
6 Questions for Cyber Valley's Journalist-in-Residence Tobias Asmuth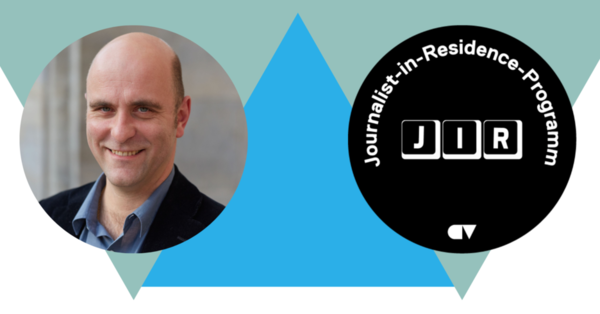 From October 2023 until January 2024, Tobias Asmuth is one of two journalists taking part in the Journalist-in-Residence (JIR) program.
Tobias is currently a freelance journalist based in Berlin. He primarily covers social and ecological topics for magazines from abroad. Tobias has gained notable recognition for his reports on a planned lithium mine in Portugal and the overexploitation of the Amazon. 
During his residency, Tobias will research artificial intelligence's impact on climate change. The residency grants journalists access to Cyber Valley's Community so they can explore the relationship between journalism and intelligent systems and find the best approach to producing well-researched journalism that inspires public interest. The Cyber Valley team took this opportunity to find out how Tobias became interested in artificial intelligence and what he hopes to gain from his time as a JIR.
What sparked your interest in artificial intelligence? 
Three or four years ago, there were progressively more articles about AI, which quickly aroused my curiosity. The more I learned about AI, the more interested I became in the possibilities that AI opens for using our planet more considerately in the future. I also asked myself to what extent artificial intelligence can help us to preserve our democratic societies and our liberal way of life even in the climate crisis.
Why do you think coverage of AI in the media is important? 
Reporting on AI has virtually exploded over the past year. On the one hand, this is good, because AI is likely to be a real revolutionary game-changer for many areas of our lives. On the other hand, many reports only address the fears that people have about new technology. In addition, many journalists have a view of artificial intelligence that focuses on distant and fantastic visions. There is still relatively too little written and broadcasted about the future impact of AI on our lives and the environment.
To what extent do you think AI will impact society? 
I think AI will turn over many areas of our society. Work, leisure, traffic, cities... We're only now seeing the beginnings of it. In this respect, it's an extremely exciting time for journalists right now.
How would you describe your knowledge and experience with AI? 
I probably know more about AI, including the emergence and functioning of AI, than many people. I have already written a few articles about artificial intelligence and realized film projects. But the feeling I still have is that I'm still somewhere at the beginning with my understanding. I think that's certainly because AI itself is evolving so rapidly.
What is your main goal for this residency? 
In short, I want to learn. I want to better understand how AI works so that I can more accurately assess if and how AI can help us deal with the consequences of climate change.
What are your expectations? What do you hope to accomplish? 
For me, I want to find answers to the questions: how great is AI's potential with regards to climate change? If it goes well, then I want to share my experiences – 'findings' already sounds too massive to me – with colleagues: So how can we report on AI and climate change in a serious and understandable way? 
Cyber Valley wishes Tobias a successful residency. This is the fourth iteration of the Journalist-in-Residence program. It is organized in cooperation with RHET AI Center and is funded by the Volkswagen Foundation. For queries regarding the program, please contact Hazel Rowland (Media Manager) at hazel.rowland@cyber-valley.de. 
Related Articles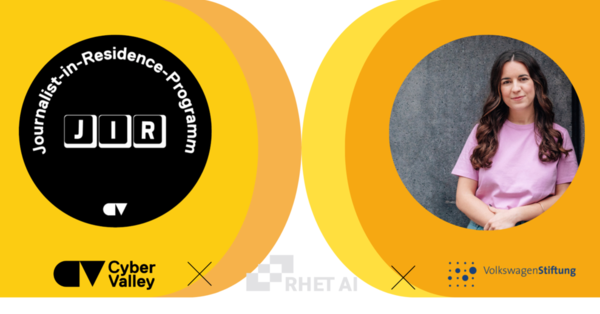 02.11.2023
Cyber Valley interview with Journalist-in-Residence Elena Riedlinger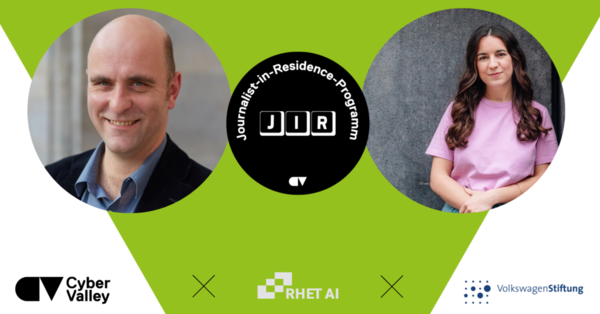 26.09.2023
Examining the impact of media reporting on artificial intelligence


03.03.2023
Next round of Cyber Valley program for AI and journalism begins