All News
8 December 2021 | Cyber Valley
Cyber Valley on the Road
Bookable artificial intelligence workshops and talks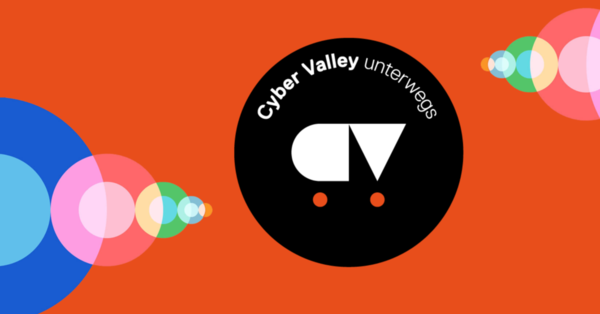 Cyber Valley unterwegs. Grafik: Cyber Valley.
Do you want to learn more about artificial intelligence and public engagement? "Cyber Valley on the road" is a free, bookable workshop and lecture offering on various aspects of artificial intelligence (AI) and intelligent systems. With this, our Cyber Valley Public Engagement Managers offer answers to frequently asked questions for interested citizen groups, companies and researchers from the Stuttgart/Tübingen region.
On this page, you will find an overview of our topics and FAQs about the process. Together with you, we will discuss which topic and format best suits your group and agree on a date. Simply drop us an email at: public.engagement@cyber-valley.de.
 
Topics
Workshop: Who determines what artificial intelligence should be able to do?
An overview of current AI regulations
What concerns do you have when you think of artificial intelligence (AI)? And what would an AI algorithm need to accomplish to make you feel good? Based on these questions, we provide an overview of current AI regulatory approaches, the ethical considerations behind them, and the relevant players. We explain in an easy-to-understand way how something as diverse as AI can be politically regulated and standardized, and show opportunities for citizens and companies to participate in this process. 
Target group: The workshop is suitable for citizens without prior knowledge of AI as well as for people who would like to delve deeper into the current regulation of AI. 
Duration: flexible, min. 45 minutes, max. 2.5 hours
Offers in planning
These offers are currently still being designed. Contact us if you are interested.
(planned) The new form of science dialogue: public engagement
As a growing and new orientation of science communication, public engagement aims to improve the dialogue between science and society and to interactively involve the public in research. The goal: a constructive-critical dialogue between society and researchers to bring in as many perspectives as possible for ethical, socially reflective and society-oriented research. Our public engagement managers provide insight into the Cyber Valley Public Engagement formats and their experiences. They will also present the Public Engagement Professional Code of Conduct project.
Target audience: researchers and early career scientists, (science) journalists, and people working in science communication. 
 
(planned) What is artificial intelligence?
This workshop explains in an easy-to-understand way what artificial intelligence is and which topics are currently being researched in Cyber Valley. Afterward, participants can test some publicly available AI systems themselves. Previous knowledge is not necessary. More information will follow in due course.
(planned) Artificial Intelligence in the working world
Further information will follow in due course.
FAQs
What is the purpose of "Cyber Valley on the road"?
Cyber Valley wants to encourage a dialog between science and society on the topic of AI. To this end, our public engagement managers regularly receive requests for topics and inquiries, which "Cyber Valley on the road" aims to bundle. We would like to offer our expertise to as many people as possible in the most uncomplicated way  and have developed this workshop concept for this purpose. 
Who leads the workshops and gives the presentations?
Our Cyber Valley Public Engagement Managers Rebecca Beiter and Patrick Klügel. 
What does it cost to book a workshop or lecture?
"Cyber Valley on the road" is free of charge. In-person events at your location may incur travel expenses and material costs.
Who can book "Cyber Valley on the road"?
Everyone who is interested and ideally already represents an interested group, e.g. youth groups or student groups, associations, educational institutions or NGOs. Interested private-sector corporations may also contact us. Preferably, more than eight people should register for the event. In the spirit of non-partisanship, we cannot offer workshops for individual political parties. 
How do I book a workshop?
 Write us an email with the topics you would like to cover, the target group and the approximate date of the workshop at public.engagement@cyber-valley.de. We will contact you as soon as possible.
Related Articles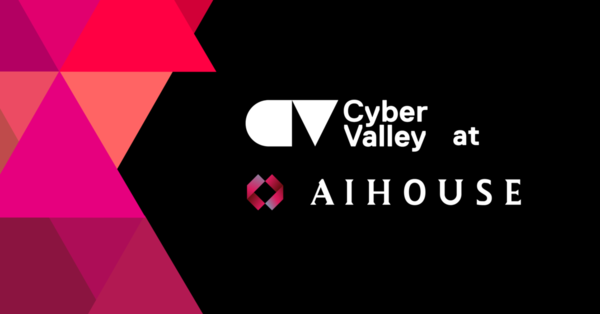 20.11.2023
The International Forum for AI Progress at the World Economic Forum 2024

08.11.2023
AI excellence meets international reach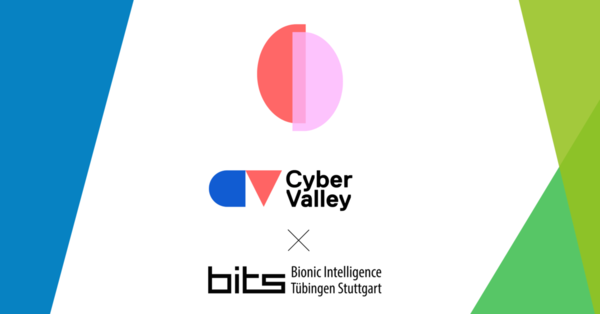 18.10.2023
Biointelligent systems for diagnosis and treatment of everyday neurological and mental ...