All News
3 March 2023 | Tübingen
Call for journalist-in-residence
Next round of Cyber Valley program for AI and journalism begins

How do journalists report on current developments in artificial intelligence (AI) research? How can machine learning, computer vision and other AI applications be used for journalism? In our journalist-in-residence (JIR) program, you will develop your own answers in conversation with our researchers.
Interested journalists can apply now until April 15 for a three- to six-month paid stay. During this time, the journalist-in-residence can conduct independent research on a topic of his or her choice in conversation with AI researchers from various disciplines. Cyber Valley explicitly does not expect any reporting on AI topics or about Cyber Valley during this time.
"I recommend applying to anyone who is willing to take a deep dive into research on intelligent systems - and at the same time wants to be in a city that closely follows such developments," said data journalist Christina Elmer, who was the journalist-in-residence from April to June 2021 and is now Germany's first professor of data journalism at TU Dortmund University. After the 2021 pilot, the "AI and Journalism" program has become a permanent part of the Cyber Valley Public Engagement Strategy. Other journalists-in-residence include Julia Merlot from Der Spiegel and Bettina Friedrich from MDR. 
What does Cyber Valley offer?
Introduction to the basics of machine learning, computer vision and robotics. 
Access to a network of researchers 
Insights into the Cyber Valley ecosystem 
Freedom for creativity and reflection on methods, tools and AI-supported journalism 
remunerated work contract 
Budget for own events (e.g. workshops, expert:ing talks, travel) 
Office and accommodations
How do you apply?
Interested media representatives can apply by April 15 by sending a cover letter, a CV and an idea paper by e-mail to Patrick Klügel. The two-page idea paper illustrates which journalistic challenge will be adressed during the stay. The selection criteria are journalistic quality, scope, previous data journalism experience and creativity, relevance and feasibility of the self-selected project. An independent jury will recommend up to two candidates from the applications received for the program by early May. 
The JIR program offers space for two journalists, each seeking a three-month stay, or alternatively one journalist for six months. The first residency period begins in July and the second begins in October 2023. For more information on the call for applications and the Cyber Valley journalist-in-residence program process, please take a look at this flyer.
The JIR program is a collaboration of the Center for Rhetorical Science Communication on Artificial Intelligence (RHET AI) and Cyber Valley, funded by the Volkswagen Foundation. 
Contact person
Patrick Klügel
Public Engagement Manager
Eberhard Karls Universität Tübingen
Zentrale Verwaltung · Dez. II Abt. 1, Forschungs- und Exzellenzstrategie
Rümelinstr. 32 · 72070 Tübingen
Patrick.kluegel@uni-tuebingen.de
+49 151/74238237
Related Articles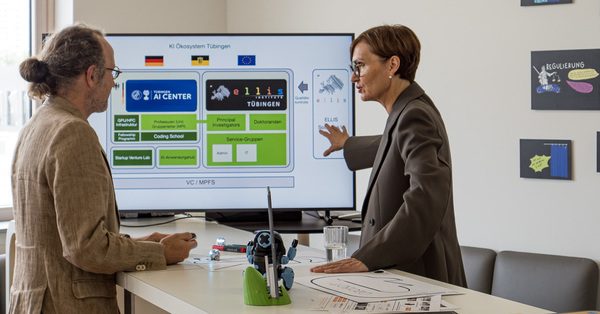 08.11.2023
AI excellence meets international reach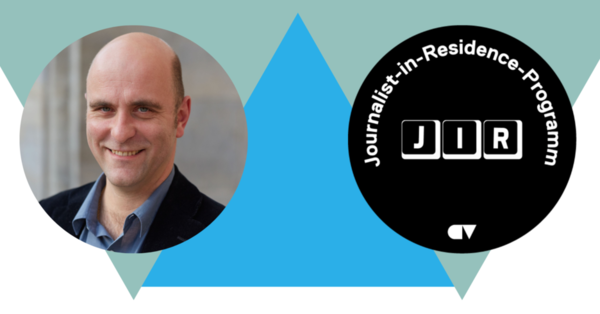 02.11.2023
6 Questions for Cyber Valley's Journalist-in-Residence Tobias Asmuth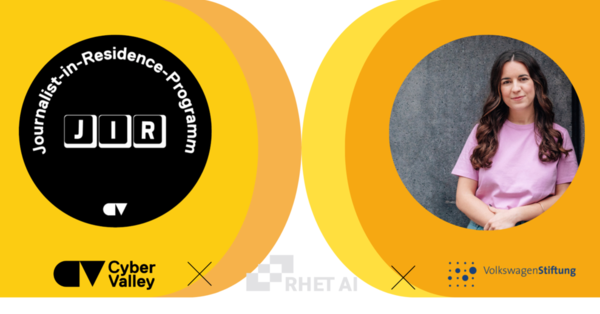 02.11.2023
Cyber Valley interview with Journalist-in-Residence Elena Riedlinger