All Events
30 September 2022 • 09:00 - 21:30 | Stuttgart
Startup BW Summit 2022
One-day trade fair for start-ups, partners and investors
Cyber Valley and start-ups from the Cyber Valley network join the event at the Messe Stuttgart.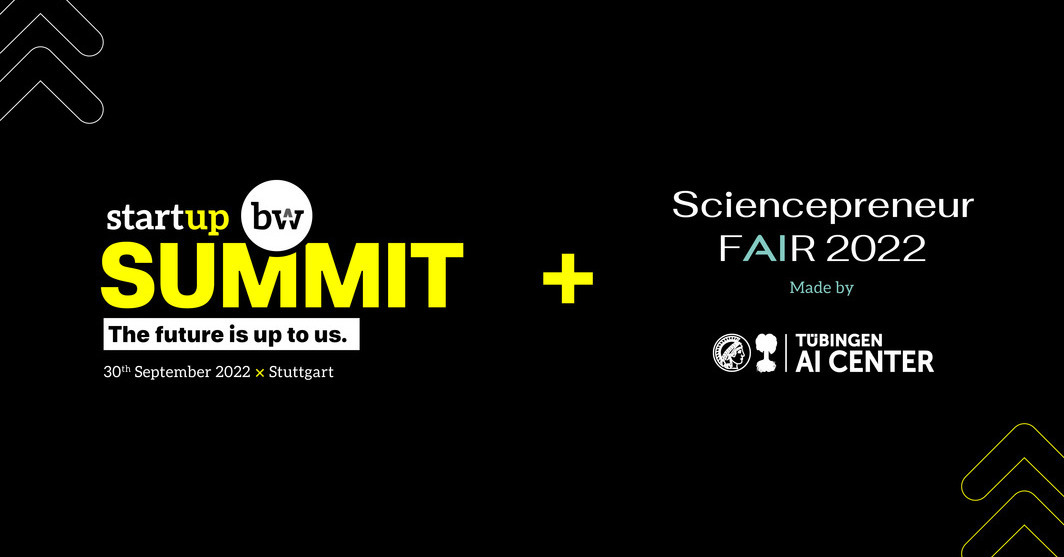 On September 30, the Startup BW Summit will take place at Messe Stuttgart, a trade fair where start-ups, investors and partners from Germany and all over Europe can network and exchange ideas.
Cyber Valley will also be represented with a booth at the Startup BW Summit. In addition, various startups from the Cyber Valley network will be on site, including Aleph Alpha, eye2you, BAUTA, DeepCare, GaussML, MARKT-PILOT.
Another part of the one-day fair is the "Sciencepreneur Fair 2022", which is organized by the Tübingen AI Center. Several people from the Cyber Valley ecosystem will be there as speakers at round tables and talks, such as Marco Huber, Matthias Bethge, Alexander Diehl and Rebecca C. Reisch.
Venue: Messe Stuttgart Hall 4 (Mahle Hall) and ICS
More information on the Startup BW Summit
More Information