All Events
22 February 2023 • 17:30 - 20:00 | Max Planck Institute for Intellgent Systems, Tübingen
Cyber Valley Meet-up #02
Pizza, salad, beer and more...
Do you want to learn more about Cyber Valley? Are you wondering how Cyber Valley could help you with your research projects or startup idea? Find out how you can benefit from the Cyber Valley ecosystem with its networks of startups and investors and come to our Cyber Valley Meet-up in February!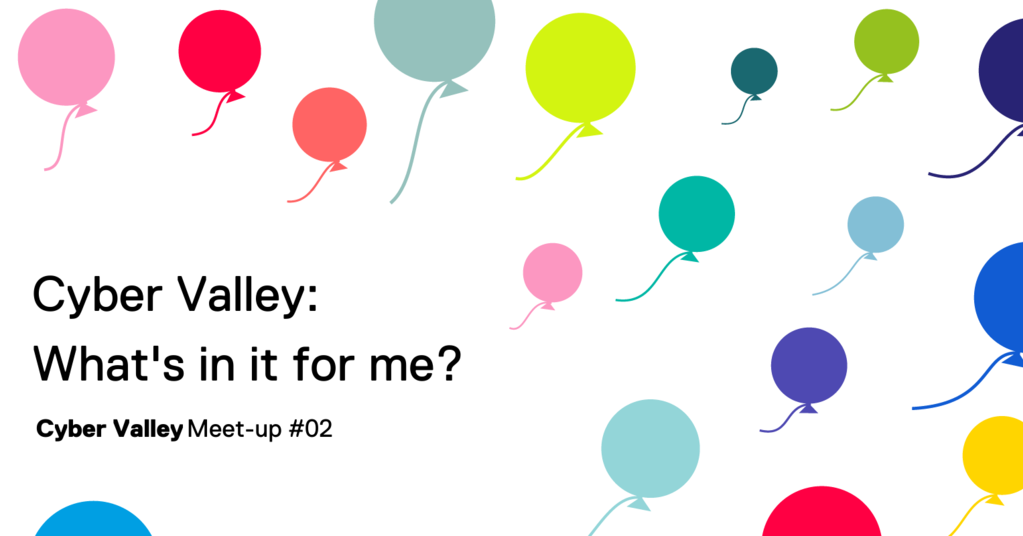 We cordially invite you to this relaxed meeting for all start-ups, research groups and PhD students.
What:
Input on the topic of VC
 
Pitches - Who wants to pitch their idea at the Meet-up? Feel free to contact us and let us know in the registration form.
 
Open discussion and exchange
... while enjoying pizza, salad, and a cold drink of your choice. We would also like to know what your expectations are for Cyber Valley.
When?
Wednesday, 22 February 2023, 17:30–20:00 CET.
Where?
Max-Planck-Institut for Intelligent Systems, Max-Planck-Ring 4, 72076 Tübingen, in the Lounge on the ground floor.
Registration
The event is free, but please click on the button below to register, so we get enough pizza for everyone. For questions and to register pitches, please contact:
Oliwia Gust, Cyber Valley Event Manager: oliwia.gust@cyber-valley.de
We look forward to meeting you as well as sharing some food, drink and stimulating conversation! Just come by.