All Events
23 November 2023 • 15:00 - 18:30
Demo Day for Batch #3 of The AI Incubator
Showcasing the next generation of start-ups
Batch #3 of The AI Incubator culminates in a Demo Day hosted at the Amazon Research & Development Center in Tübingen.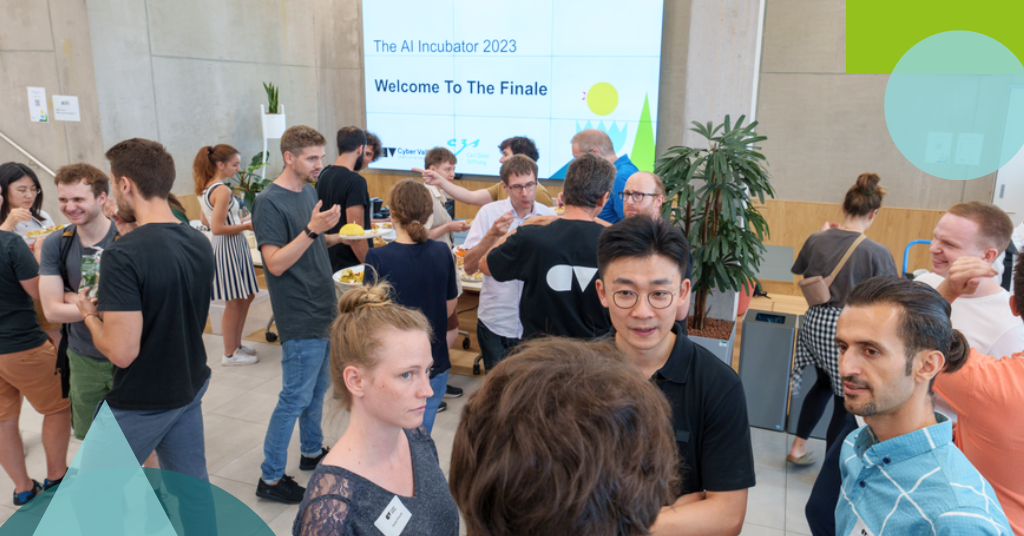 Following six weeks of workshops and inspiring inputs, participants from Batch #3 of The AI Incubator will pitch their final ideas to a jury and a distinguished audience of investors, corporates, researchers, and entrepreneurs. The best teams will be awarded by the jury and have the chance to win attractive prices. Event attendees will have the chance to meet the teams during the concluding networking event with beverages and fingerfood.
When? 
November 23, 2023, 15:00-18:30 CET
Where? 
Amazon Research & Development Center
Friedrich-Miescher-Straße 4, 72076 Tübingen
Jury
Michael Black 
Alex Diehl 
Lukas Findeisen
Naureen Mahmood
Betty Mohler-Tesch
Rebecca C. Reisch
Special Guest Speaker
Ingmar Hörr, Co-Founder CureVac
Schedule
15:00: Welcome & Intro from Rebecca C. Reisch (CEO of Cyber Valley)
15:30: Team pitches
17:45: Inspirational talk from Ingmar Hörr (Co-Founder of Curevac): "Sciencepreneur – How to turn science into commercial value"
18:00: Award ceremony
18:30 onwards: Networking with food and beverages
Registration
Registration is closed for this event. Please contact Paul-David Bittner if you have any questions. 
The AI Incubator
The AI Incubator is a six-week program for AI talents with brilliant ideas. The program encourages scientists, technologists, and business talent to found their own companies, fostering the next generation of AI start-ups. The AI Incubator equips participants with the right knowledge, tools, and skills to transfer their cutting-edge AI and robotics research into products and applications.
It covers topics such as, AI prototyping, product-market fit, business strategy, and funding. The program also provides participants with access to a network of experts, mentors, founders, and investors who offer guidance and inspiration on their journey into the AI business world.
The AI Incubator is organized by Cyber Valley and funded by the Carl Zeiss Foundation.