All Events
22 November 2023 • 17:30 - 19:30
Cyber Valley Meet-up #09
Pizza, salad, beer and more...
Do you want to learn more about Cyber Valley and connect with other AI enthusiasts? Are you wondering how Cyber Valley could help you with your research projects or start-up ideas? Find out how you can benefit from the Cyber Valley Community by joining our Meet-up in November.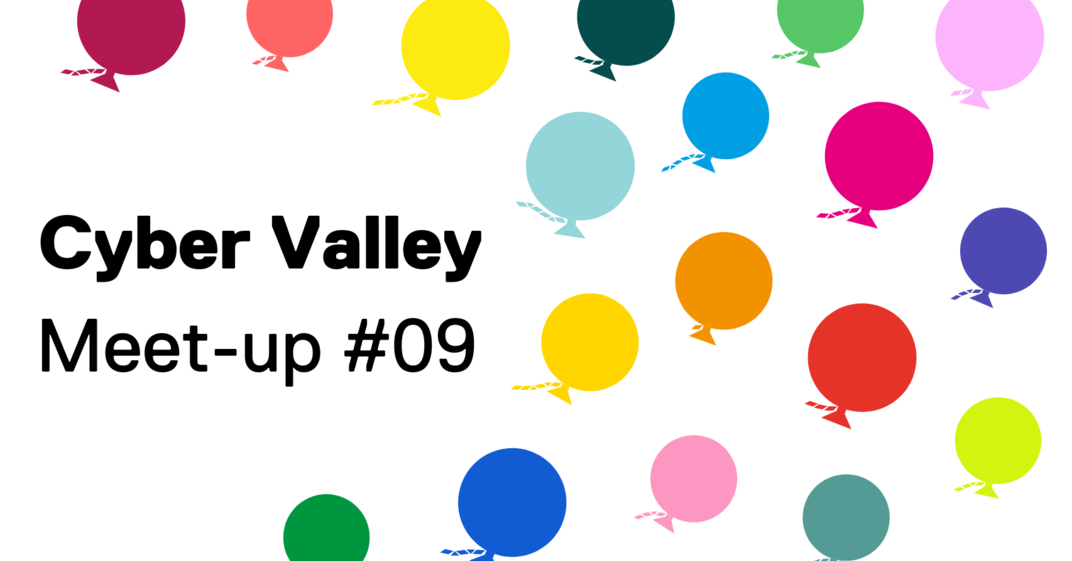 We invite you to this relaxed meeting for start-ups, research groups, PhD students, and anyone wanting to learn more about Cyber Valley. 
 
What:
Wieland Brendel (Max Planck Research Group Leader- Robust Machine Learning)

Mohammed El Merouani (Manager - Business to Bridge Talent (B2BT))

Tagir Fabarisov, M.Sc. (PhD Student, University of Stuttgart)

The AI Incubator: 

Richard Schreiber 

Marko Pavlovic (Team: Iliaudia)  

Ghadeer Elmkaiel  

Arän Chalak 
Want to pitch your idea at the Meet-up? Then contact us.
Open discussion and exchange while enjoying pizza, salad, and a cold drink of your choice. We would also like to know what your expectations are for Cyber Valley.
 
When?
Wednesday, November 22, 2023
17:30–19:30 CET
 
Where?
Tübingen AI Center
Maria-von-Linden-Straße 6
72076 Tübingen
Travel arrangements
Unfortunately travel arrangements are no longer available as as we have reached full capacity. 
Registration
Registration for this event has now closed.
We look forward to meeting you as well as sharing some food, drinks, and stimulating conversations!