All Events
20 September 2023 • 17:30 - 19:30 | Tübingen
Cyber Valley Meet-up #07
Pizza, salad, drinks and more...
Do you want to learn more about Cyber Valley? Do you want to connect with like-minded people? Are you wondering how Cyber Valley could help you with your research projects or start-up idea? Find out how you can benefit from the Cyber Valley ecosystem with its Start-up Network and Investor Network and come to our Meet-up in September.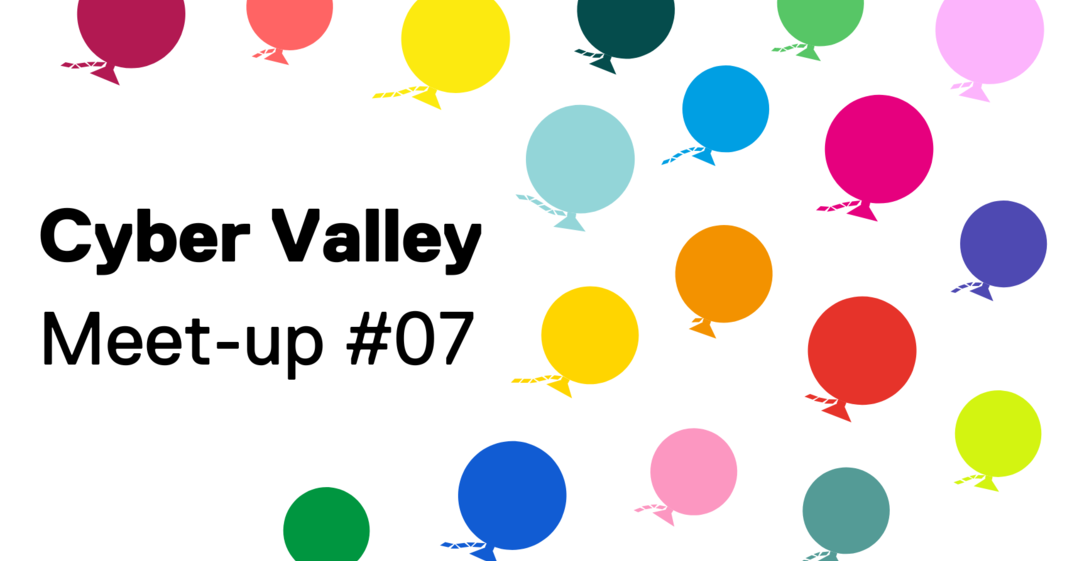 We invite you to this relaxed meeting for all start-ups, research groups, PhD students and interested people who want to learn more about Cyber Valley. 
 
What:
Pitches - Do you want to pitch your idea at the Meet-up? Feel free to contact us.
Pitch: Al Incubator application (Paul-David Bittner)
Pitch: AI Incubator Experience Discussion (Omid Taheri, requested)
Pitch: AIRAmed

Open discussion and exchange
... while enjoying pizza, salad, and a cold drink of your choice. We would also like to know what your expectations are for Cyber Valley.
 
When?
Wednesday, September 20, 2023, 17:30–19:30 CEST.
 
Where?
Max-Planck-Institut for Intelligent Systems
Max-Planck-Ring 4 
72076 Tübingen
Travel arrangements
We will organise free travel between Tübingen and Stuttgart. Please indicate in the registration form if you would like to travel with us. We will send further details about the travel arrangements close to the time. 
Registration
Register for the Meet-up is closed. 
More Information