All Events
7 December 2022 • 17:30 - 20:00 | Max Planck Institute for Intellgent Systems, Tübingen
Cyber Valley Meet-up
Pizza, salad, beer and more...
You would like to know more about Cyber Valley? You ask yourself how Cyber Valley could help you with your research and/or your start-up idea? You want to find out how you could benefit from the Cyber Valley ecosystem with its networks of start-ups and venture capital companies? Then come to our December Cyber Valley Meet-up – with the support of KI-Bundesverband!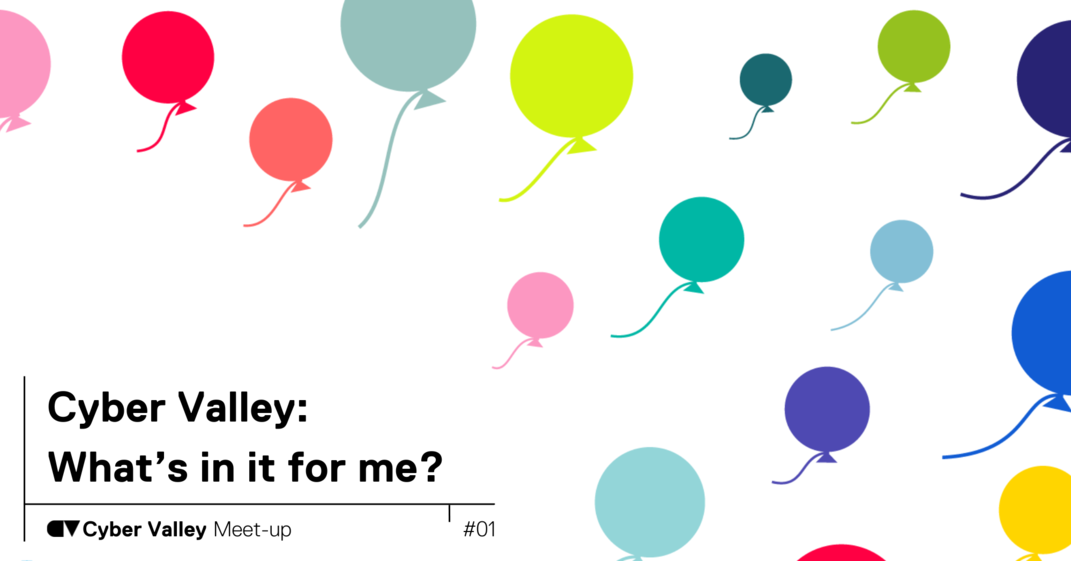 We kindly invite you to join us for this casual event for all start-ups, research groups and PhD students!
Cyber Valley Managing Director Rebecca C. Reisch will give a short introduction about Cyber Valley, its mission, the team and future plans. After that, we will have an informal Q+A session in which you can ask us anything about Cyber Valley while enjoying some pizza, salad and a cool beverage of your choice. Also, we would like to hear from you what your expectations are for Cyber Valley.
When?
Wednesday, December 7, 2022. 17:30–20:00 CET
Where?
Max Planck Institute for Intelligent Systems, Tübingen. Lounge on the ground floor.
We are looking forward to meeting you and having inspiring conversations with you while having a bite to eat and a sip to drink!
Just come by – first come, first served. You don't need to register in advance.
If you have any questions, please feel free to reach out to Oliwia Gust, Cyber Valley Event Manager: oliwia.gust@cyber-valley.de