All Events
24 February 2022 • 14:00 - 15:30
B2B Communications for Tech Start-ups
Entrepreneurship Series
We look forward to welcoming many of you to our Cyber Valley Entrepreneurship Series in February!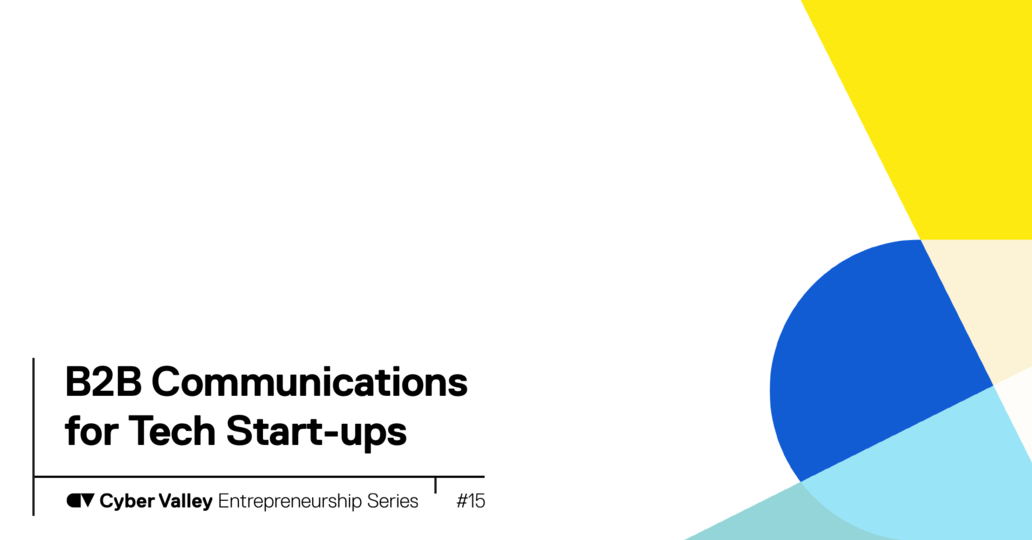 Effective external communications are decisive success factors for any business. Start-ups, in particular in their early phase, face the challenge of increasing awareness and building up successful B2B communications. Developing and implementing an effective communications strategy, however, can be challenging.
The next edition of the Entrepreneurship Series will thus focus on "B2B Communications for Tech Start-ups". Seasoned communications experts will offer insights on PR basics, B2B communications and the effective use of social media. Their presentations will be followed by a Q&A session.
Scientists, founders, students, and everyone interested in the topic is welcome to join us on Thursday, February 24, 14:00–15:30 CET.
Speakers
Mark Schiffhauer
Chief Creative Officer, ZEIT Publishing Group & Managing Director, Studio ZX
Lennart Schmid
Communications Manager, Cyber Valley
Johanna Hailer
Communications Manager, Storymaker GmbH
Registration
You can register here. The event will be held in English on Zoom.
Contact
Julia Schmaus – Innovation Manager
Email: julia.schmaus@cyber-valley.de
Phone: +49 7071 601 1546
Mobile: +49 151 6452 0213