All Events
8 February 2021 • 17:00 - 18:00
Antje Boetius - Expedition into the unknown: How science and public engagement get us ahead
Prof. Antje Boetius shares her experiences and views on effective science communication with the Cyber Valley ecosystem. The multiple award-winning deep-sea researcher, professor of geomicrobiology, and Director of the Alfred-Wegener-Institute will hold a talk on: "Expedition into the unknown: How science and public engagement get us ahead".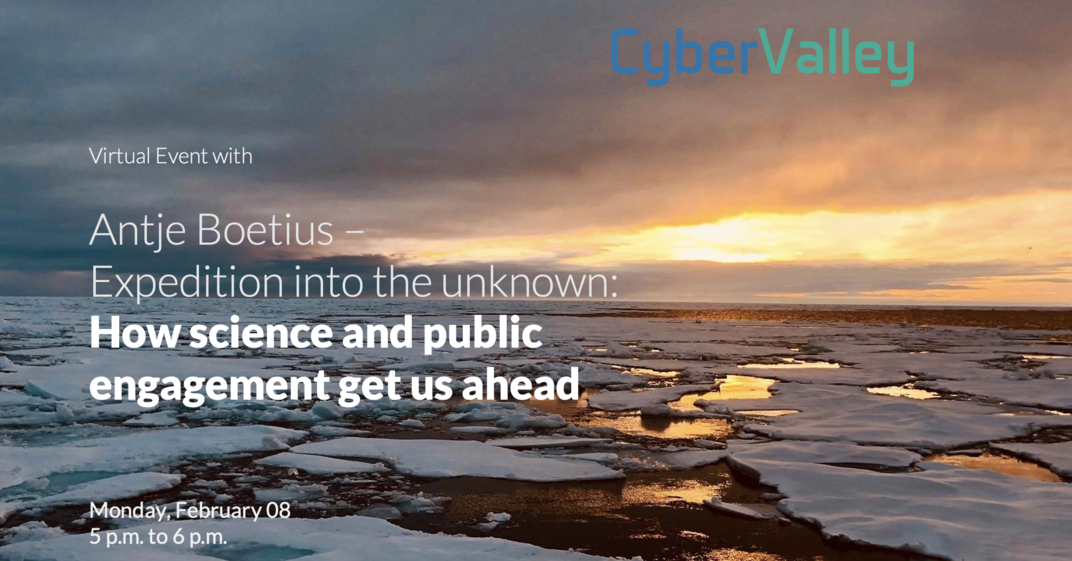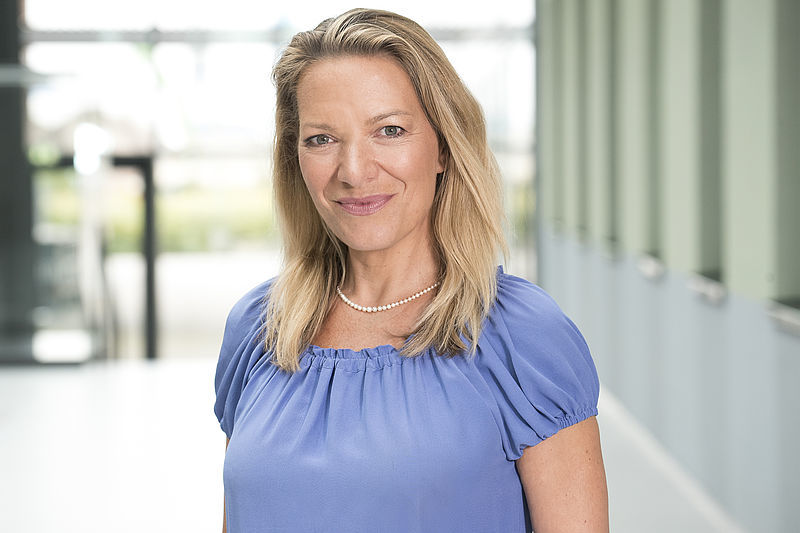 Is a multiple award-winning deep-sea researcher and professor of geomicrobiology at the University of Bremen. Since completing her PhD in deep-sea biology in 1996, she has participated in 45 expeditions on international research vessels and is currently focusing on issues related to the impact of climate change on the biogeochemistry and biodiversity of the Arctic Ocean. She has recently received the ERC Advanced Grant from the European Research Council for this work.
As chair of the steering committee, Antje Boetius contributed to the successful expansion of Wissenschaft im Dialog (WiD), the major communication initiative of the German science organizations, from 2014 to the end of 2020. In 2018, she received the Communicator Prize of the DFG, Germany's highest award for successful science communication, In 2019, she also received the Federal Cross of Merit for her public engagement. 
Since the end of 2008, Antje Boetius has been head of the Helmholtz-Max Planck Bridge Group for Deep-Sea Ecology and Technology. Since 2017, she has been a Director at the Alfred Wegener Institute for Polar and Marine Research in Bremerhaven. Until 2018, she was Vice Director of the MARUM Cluster of Excellence at the University of Bremen. In 2009, Antje Boetius received the highly endowed Gottfried Wilhelm Leibniz Prize of the German Research Foundation and was elected a member of the National Academy of Sciences Leopoldina as well as the Academy of Sciences and Literature Mainz. She has been a member of Germany's Science Council since 2010 and the chair of its Scientific Commission since 2013.