Alle Events
15. April 2021 • 14:00 - 15:30 | Virtual Event
PR Basics & Good Practices
Cyber Valley Entrepreneurship Series
Effective communication and PR are decisive success factors for any business, and start-ups are no exception. Especially for young start-ups with limited resources, formulating the right strategy and applying the tools required to maximize visibility and have the greatest possible impact can be daunting. With the support of communications experts from Cyber Valley and its Start-Up Network, the next edition of the Entrepreneurship Series will thus focus on PR Basics and Good Practices for tech start-ups. Seasoned communicators will offer insights on working with external service providers, cooperating with the press, and the special communication needs of tech companies. Their presentations will be followed by a Q&A session.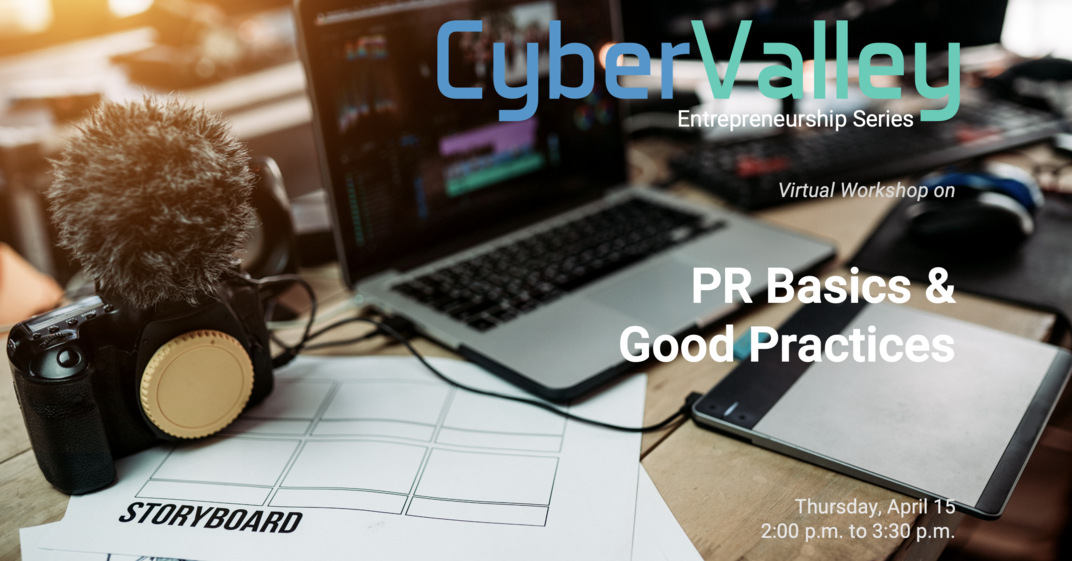 Speakers
At this event, exciting speakers from our ecosystem will share their knowledge and experiences:
Communications Manager, Cyber Valley | Communication Basics for Tech-Start-ups & working together with external service provider
Communications Manager, Cyber Valley | Working together with Press and Media
Marketing Manager, Computomics GmbH | Tech-Start-up communication insights
Registration
Please register here, the meeting will be held in English on Zoom.
Contact
Oliwia Gust -  Event Manager for Cyber Valley
Phone: +49 7071 601 1554
Mobile: +49 151 4075 6302 
Mail: oliwia.gust@cyber-valley.de