Alle Events
20. April 2023 • 17:00 - 19:00 | Stuttgart
Cyber Valley Meet-up #04
BRYCKE meets Cyber Valley
Do you want to learn more about Cyber Valley? Are you wondering how Cyber Valley could help you with your research projects or start-up idea? Find out how you can benefit from the Cyber Valley ecosystem with its Start-up Network and Investor Network and come to our Meet-up in April.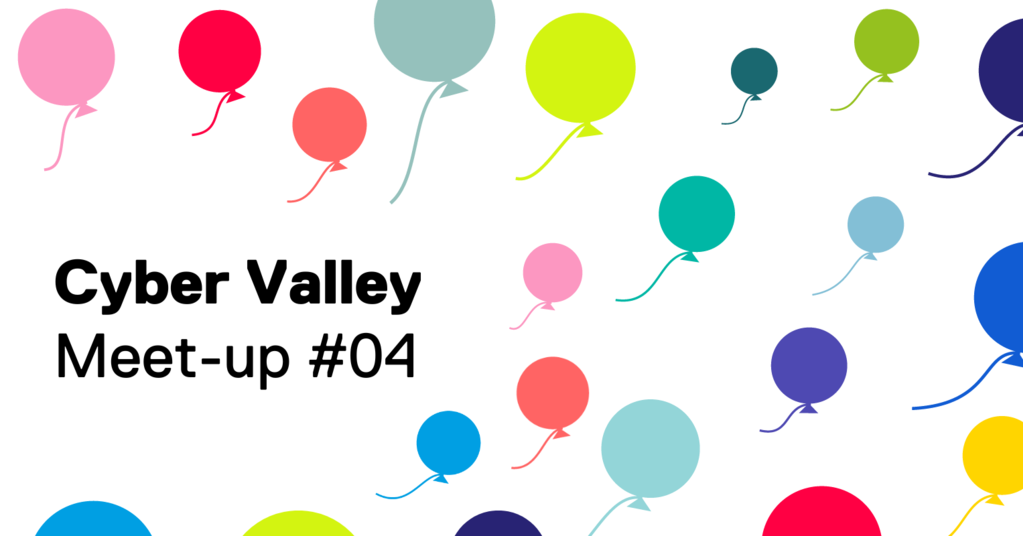 We invite you to this relaxed meeting for all start-ups, research groups, PhD students and interested people who want to learn more about Cyber Valley. Cyber Valley Meet-up #04 will be held in cooperation with BRYCKE, a project of the business development of the city of Stuttgart. BRYCKE is a space as well as a community that connects visions, innovative products and people. BRYCKE is an open, lively, inspiring place in downtown Stuttgart where ideas are presented and brought to life together.
What:
Pitches - Who wants to pitch their idea at the Meet-up? Feel free to contact us.

Pitch: BRYCKE and Business development (Sebastian Reutter, Vinz Leo Hofmann and Tobias Dürr) 
Pitch: LBBW Venture Capital (Markus Kazmaier)
Pitch: Early phase investors at Grazia Equity (Benedikt Battke)
Pitch: nanoAR technology, learning from nature (Zhaolu Diao)
Pitch: TREEO: Pioneer in nature-based climate solutions (Stefan Ferber)
 

Open discussion and exchange
... while enjoying pizza, salad, and a cold drink of your choice. We would also like to know what your expectations are for Cyber Valley.
When?
Thursday, 20 April 2023, 17:00–19:00 CEST.
Where?
BRYCKE
Schmale Straße 9-13
70173 Stuttgart
Registration
Please register via the registration form. The number of participants for the event is limited. Feel free to contact us if you need a transfer from Tübingen to Stuttgart and back.
We look forward to meet you as well as sharing some food, drinks and stimulating conversations!