Alle Events
3. März 2021 • 13:00 - 19:00 | Virtual
Bosch AI Con 2021
The virtual AI CONFERENCE 2021 is coming soon! Bosch in cooperation with Cyber Valley is happy to invite you again to this unique conference.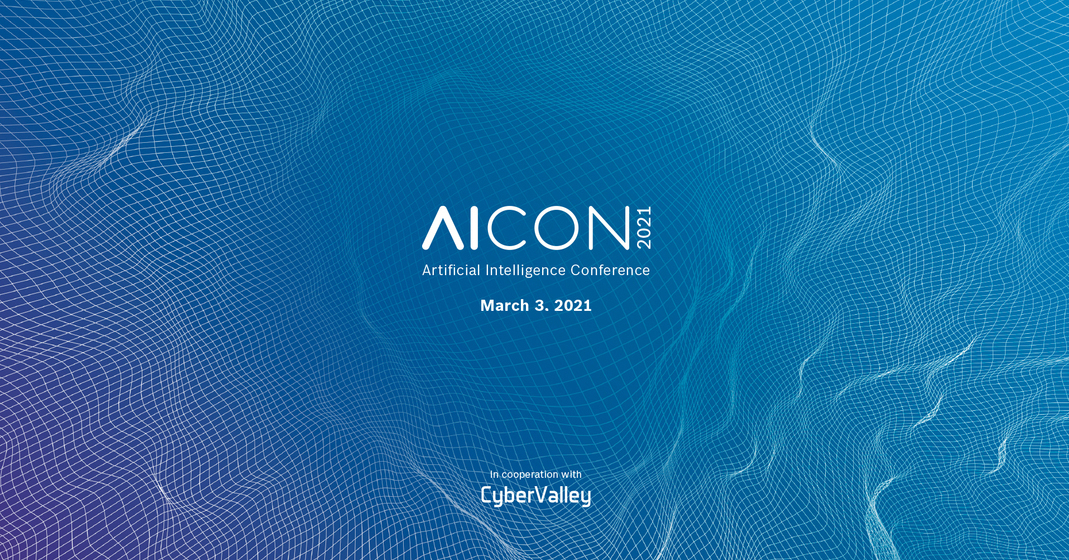 What is the AI CON 2021 about?
Industrial AI or how to bring AI to the real world: A topic that not only Bosch is affected by. Learn about the Bosch way in this field through an exciting Keynote of Bosch's CTO Michael Bolle on the AIoT Cycle and on the importance of Hybrid Models. You will also get insights into how other industrial companies handle this exciting field. But there is even more! You will have the chance to learn from renown researchers and AI experts from the industry sector like Raquel Urtasun (Uber ATG), Zico Kolter (Carnegie Mellon University), Jun Zhu (Tsinghua University), Nuria Oliver (MIT) or George Em Karniadakis (Brown University) about the latest findings and hot topics in the field of AI.
Listen to exciting keynotes about various AI hot topics
Experience what is possible through AI at our virtual exhibition
Meet in instructive technical deep dives our AI experts and renowned researchers from the AI Community on innovative and hot topics
Exchange with like-minded people to get new impulses and enable future collaborations
From 13:00 – 17:00 Cyber Valley representatives will be available for virtual coffee breaks during BOSCH AI Con. If you're interested in finding out about research and founding opportunities in Europe's largest ecosystem for research and innovation in modern AI, please feel free to join for one of these 20-minute sessions. Our representatives will be talking about their experiences and answering questions about life as a researcher or entrepreneur in Cyber Valley.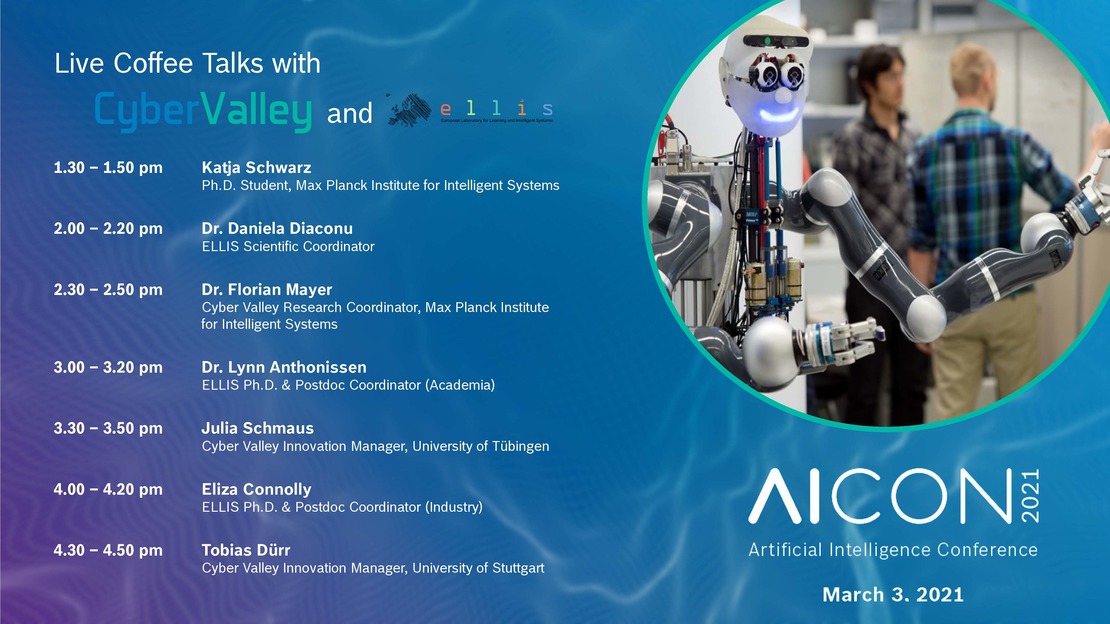 Be excited about what awaits you at the 2021 virtual AI CON!
Weitere Informationen